Thank You for your Purchase!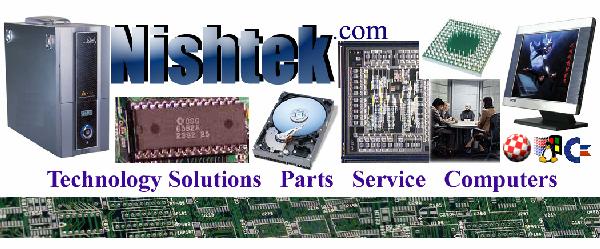 Click on image to checkout the Commodore Amiga and PC Products!
By buying PC products with us you also support Commodore Amiga :-)
Please make payment using options below. The preferred payment methods are in order of:
US/Canada/Mexico Clients: Money Orders, Personal Checks, and Paypal (as last resort
as there are issues with them as a company!).
European Clients: Paypal, Wire transfer.
Other Countries: please contact for details.
Any questions/issues/concerns about payment, receipt or delays in receipt of the item(s) or
explanation how you help to keep Amiga/Commodore alive by buying PC (X86) products email:
Contact for details.
Don't forget to include your name and to state why you're writing.
Payment Methods:
CREDIT CARDS
Once your total is confirmed you will receive details how & where to make/send payment.
Important: When making payment, be sure to enter the proper total $ amount!
Also make sure your browser clearly points to https://www.paypal.com (secure)
Again, you have to email us to receive details about where to send payment.
BILLPOINT
additional cost may be added to the price.
Please email so an Invoice can me emailed to you.
Buy MONEY ORDER ONLINE
BIDPAY


We accept US & International bidders & payment with a
major credit card via BidPay. Fast, easy & secure.
(Auctions only)
MONEY ORDERS
USPS International Money Order (Pink),
The Green USPS Money Order (the cheaper US Domestic ones) are accepted as well.
Western Union Money Orders,
or any other International Money Orders.
Can be mailed off to:
Burt Bochenek
P.O.Box 83
Welland, ON, L3B 5N9
Canada
PERSONAL BANK CHECKS
CASHIERS CHECKS
Shipped upon clearing of the check!
(it can take up to 15-30 days for it to clear, but it's costless and reliable)
US checks usually clear in 5-15 days.
WIRE MONEY TRANSFERS
Accepted (esp. for European & US customers!)
Shipped upon completion of transfer!
Email for details if you're going to do a money transfer.
PAYMENTS FROM EUROPE
Paypal - Email for details.
Bidpay - see above.
Personal Checks - add a fee of CHF6 or US$3.50 or Euro $4
Electronic wire transfer - whatever your bank charges you.
Email for details.
- o -
Within Germany:
wire transfers
cash (Eurodollars)
money orders (must be no fees when cashing them)
Email for details.
Shipped upon completion of transfer!